Giving Opportunities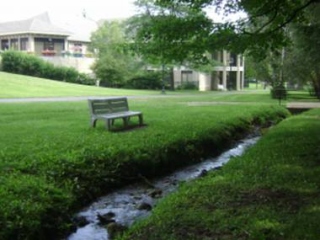 Grand Traverse Pavilions Benevolence Endowment Fund:
This endowment will provide perpetual funds to sustain the viability of our programs and services. Benevolent care and services benefit from this fund's support. Sliding scale financial assistance may be offered to Cottage tenants based on income eligibility.
Clara McManus & Friends Fund:
Offering ongoing support for the programs and services of Grand Traverse Pavilions, this general fund is made possible through the generous benevolence of Traverse City Philanthropist Clara McManus and friends. A contribution of $50,000 or more is required.
Grand Traverse Pavilions Beautification Fund:
Situated on an historic and park-like setting, The Pavilions maintains an eight-acre arboretum on its campus. This fund provides for the development of this ambient setting along with recreational equipment such as benches, fountains, and handicapped-accessible picnic tables for constituent and community use.
Grand Traverse Pavilions Employee Education Fund:
The professional development of employees of Grand Traverse Pavilions is an important human resource focus. Grants from this fund provide scholarships to eligible employees, who are integral to quality of care.
Grand Traverse Pavilions Bus Fund:
This fund provides ongoing operational support for The Pavilions busses and commercially-licensed drivers. Residents, children, tenants, and day participants of The Pavilions travel in these vehicles to appointments and recreational, cultural and social events.
Grand Traverse Pavilions Eden Alternative Fund:
The Eden Alternative program nurtures a home-like environment within The Pavilions. This fund provides for the introduction and care of plants and animals in each neighborhood.
Marianne's Canine Fund:
Grand Traverse Pavilions is home to the Eden Alternative program, which welcomes pets into the long-term care environment. This fund, in memory of the late Marianne Ravenscraft, a resident of Grand Traverse Medical Care, maintains the dog waste stations to keep the Pavilions a welcoming environment for our canine visitors.
Memorials, Gifts, Tributes:
These giving opportunities are a great way to remember a departed loved one or to recognize an individual who has made a significant impact on yourself, your loved ones, or your community.