Rehab Care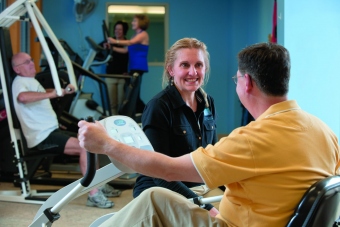 Get Well. Go Home.
If life throws you a curve and you need to recover from surgery, injury, or serious illness, our new Rehab Center at Grand Traverse Pavilions will help you get back into the game.
Designed with patient comfort in mind, The Rehab Center features 39 private and semi-private suites. There is direct access to a gym with state-of-the-art equipment and technology, simulated living spaces, and an on-site 92-degree pool.
Our team of caring and knowledgeable professionals develop a customized treatment program to meet your unique needs and rehabilitation goals. They will work with you to take those important steps toward a speedy recovery to return home.
For more information call: 231-932-3000